Crunchy tortilla chips, gooey melted cheese, and a medley of savory toppings—there's something undeniably irresistible about a plate of delicious nachos. Whether you're hosting a party, enjoying a movie night, or simply craving a flavorful snack, this homemade nachos recipe is sure to hit the spot. Get ready to satisfy your taste buds with layers of deliciousness!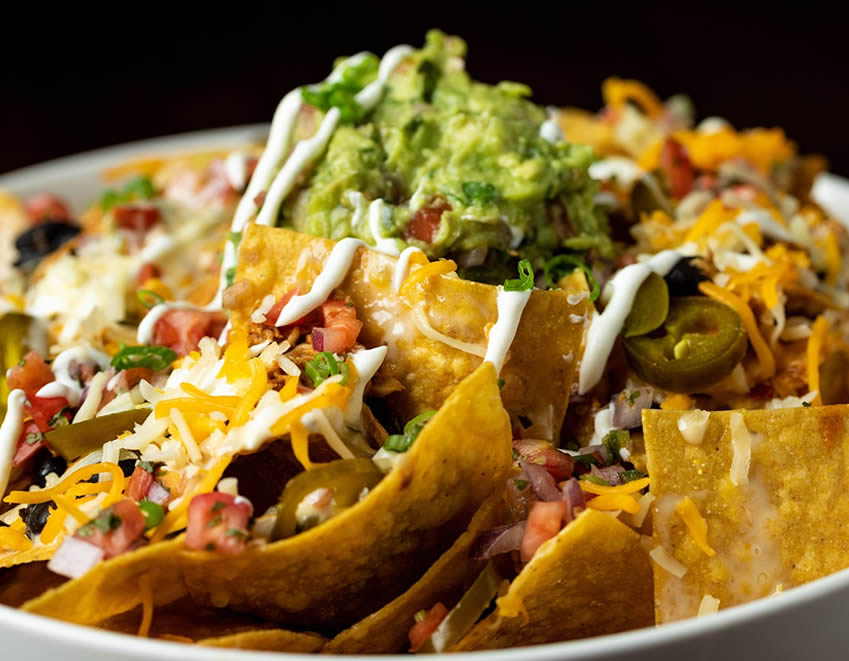 Ingredients:
Tortilla chips
Shredded cheese (cheddar, Monterey Jack, or a blend)
Ground beef or chicken (cooked and seasoned)
Black beans
Diced tomatoes
Sliced jalapenos
Chopped red onions
Sour cream
Guacamole
Salsa



Instructions:
Preheat your oven to 350°F (175°C).
Arrange a layer of tortilla chips on a baking sheet or oven-safe dish.
Sprinkle a generous amount of shredded cheese evenly over the chips.
Add a layer of cooked and seasoned ground beef or chicken.
Scatter black beans, diced tomatoes, sliced jalapenos, and chopped red onions on top.
Repeat the layering process until you've used all your ingredients, ending with a final layer of cheese.
Place the baking sheet or dish in the preheated oven and bake for 10-15 minutes, or until the cheese is melted and bubbly.
Remove from the oven and let it cool for a few minutes.
Garnish with dollops of sour cream, spoonfuls of guacamole, and a drizzle of salsa.
Serve immediately and enjoy the deliciousness!



Tips:
Feel free to customize your nachos by adding other toppings such as olives, corn, or cilantro.
For a vegetarian version, skip the meat and load up on beans and veggies.
Adjust the level of spiciness by adding more or less jalapenos.
Serve the nachos with additional dips like queso, hot sauce, or pico de gallo.



Homemade nachos are an absolute crowd-pleaser, perfect for any gathering or casual snacking. With this easy and versatile recipe, you can create a tantalizing plate of nachos that will have everyone coming back for more. So grab your favorite toppings, assemble your nachos, and indulge in the ultimate combination of flavors, textures, and pure deliciousness. Enjoy!